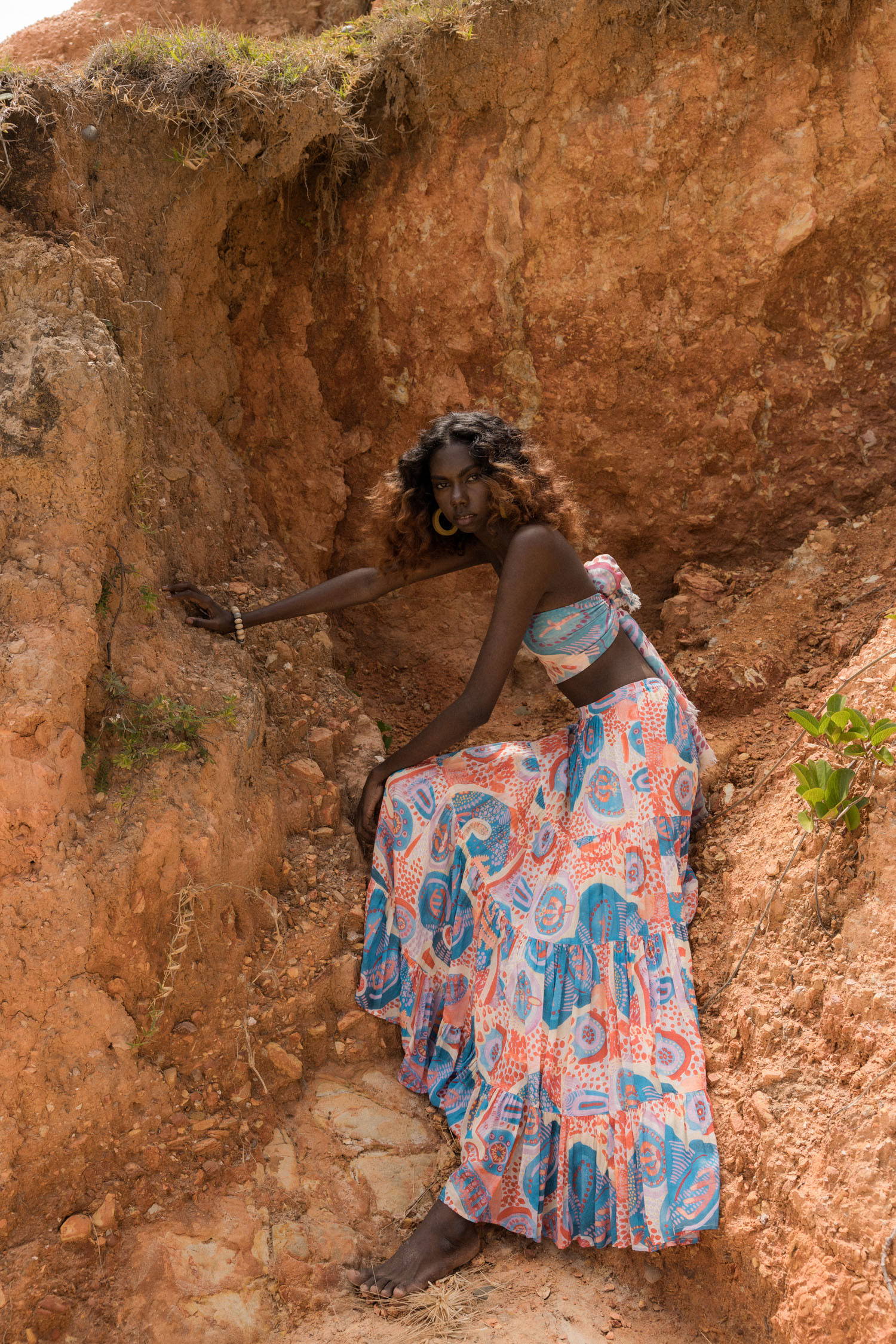 ---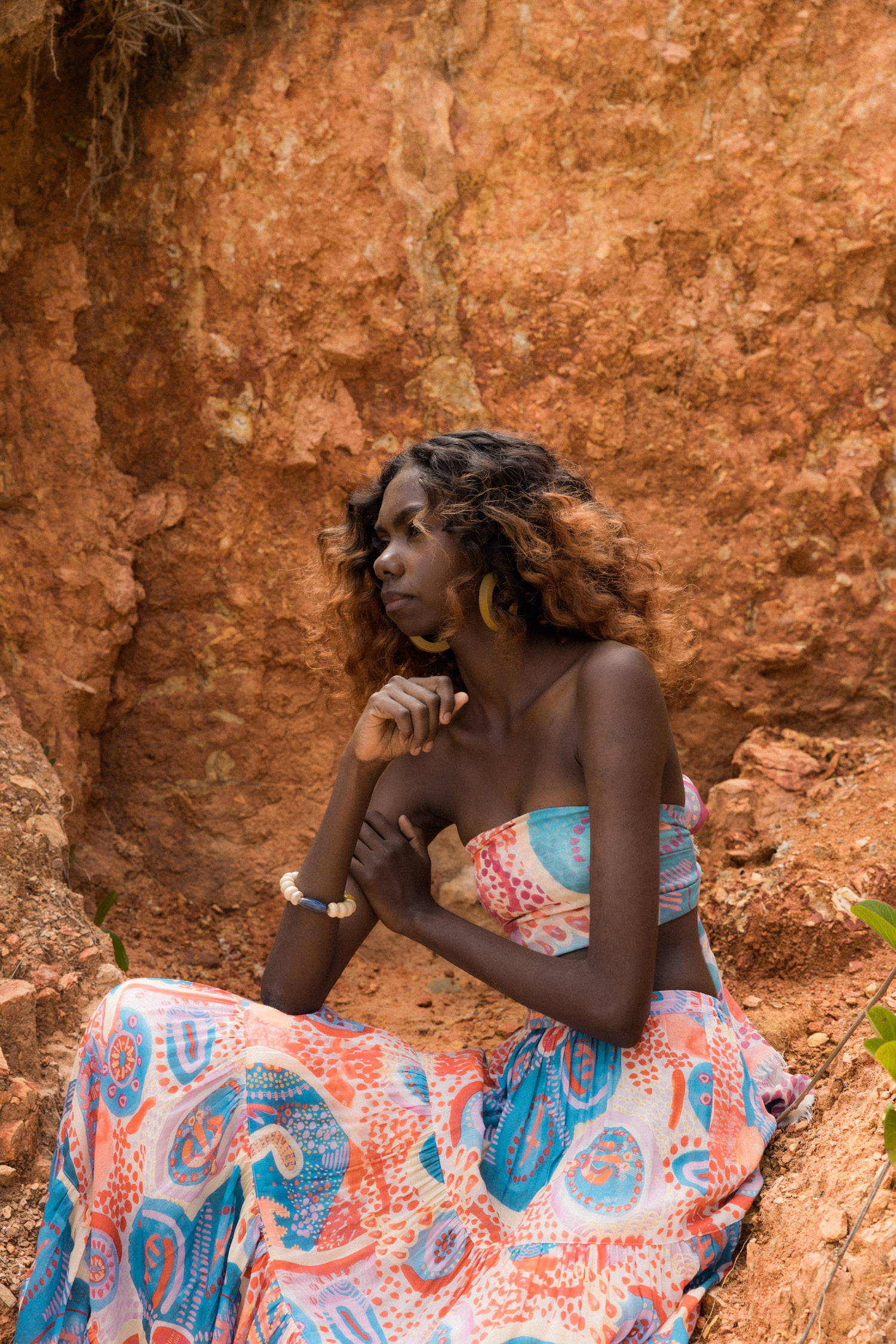 ---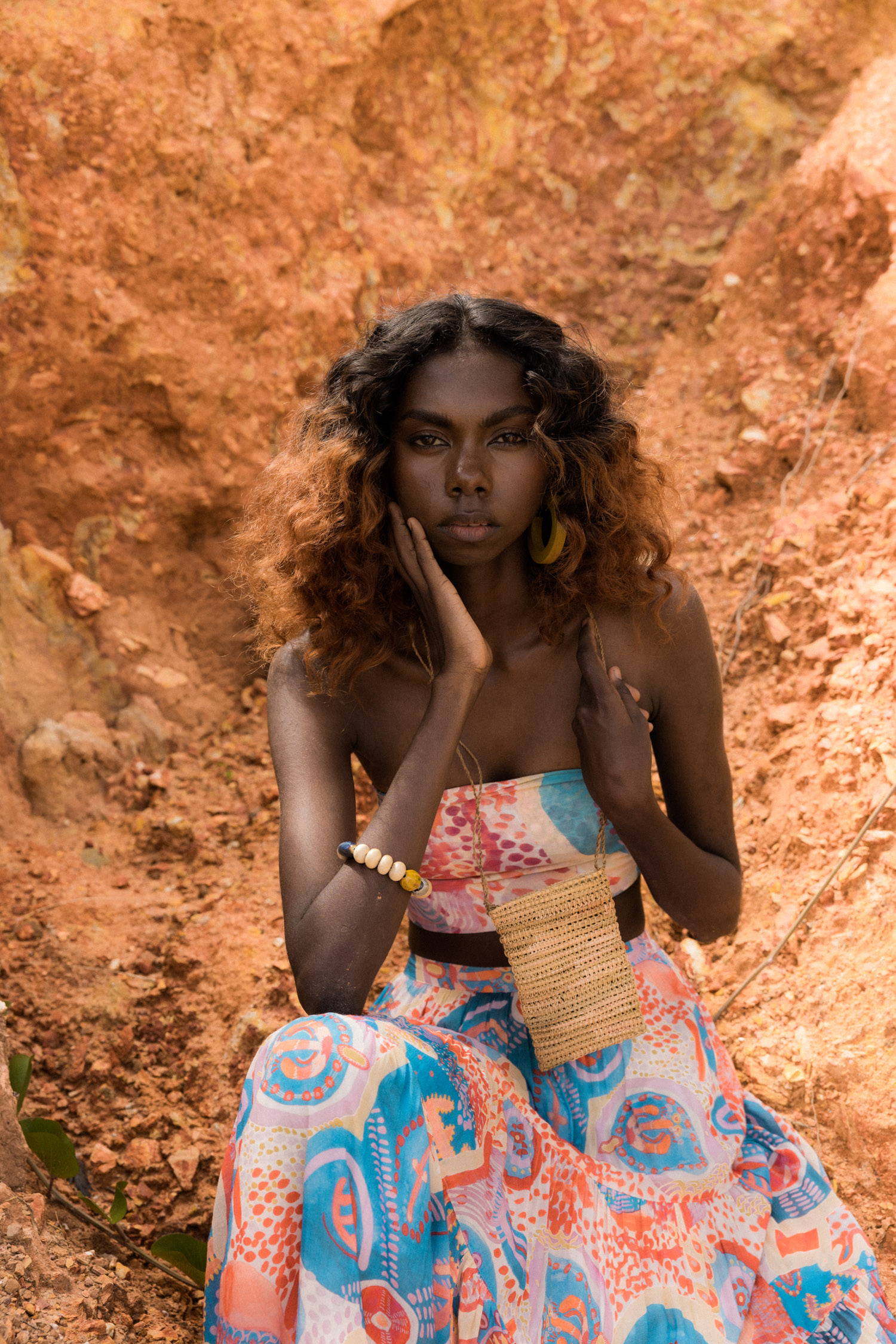 ---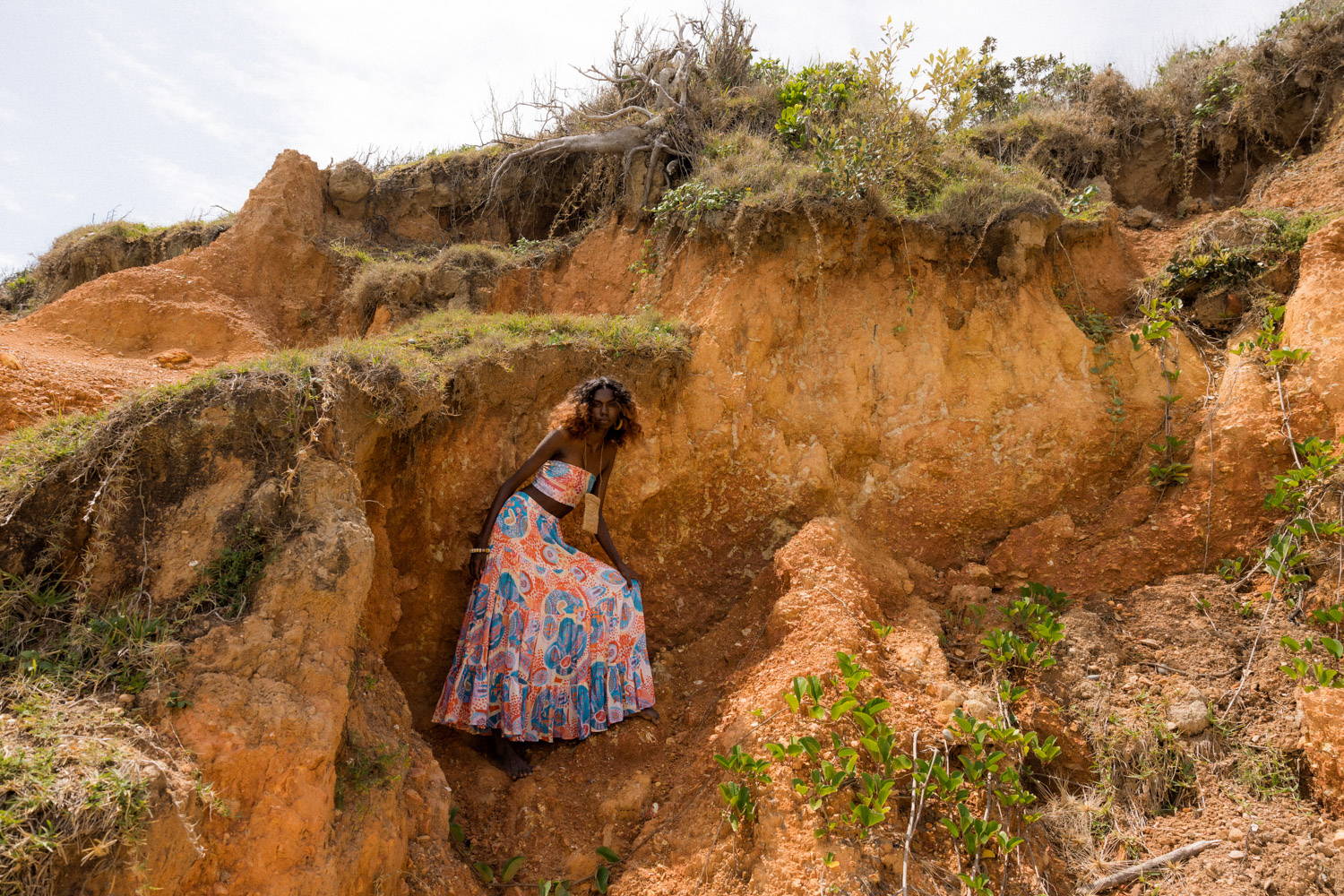 ---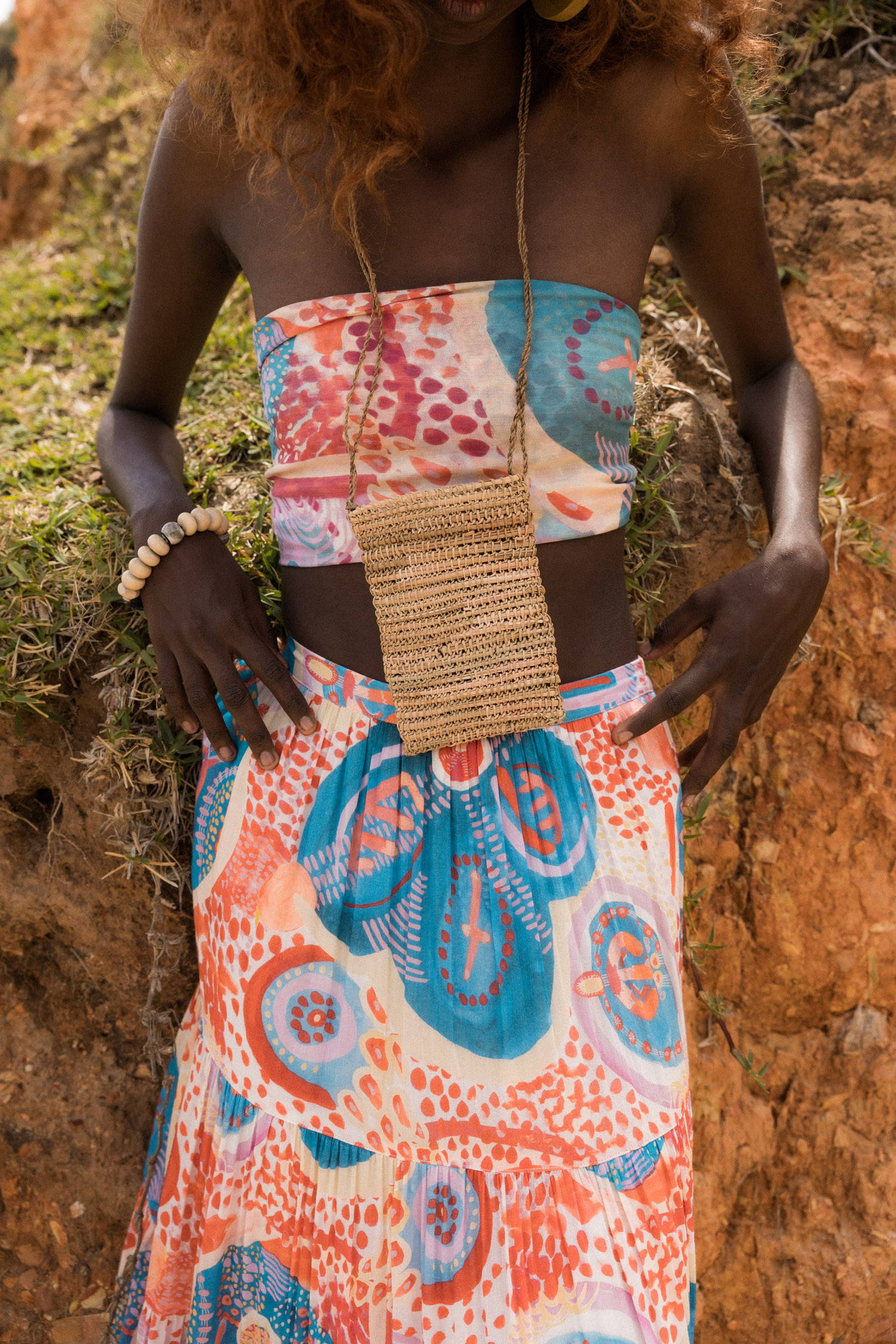 ---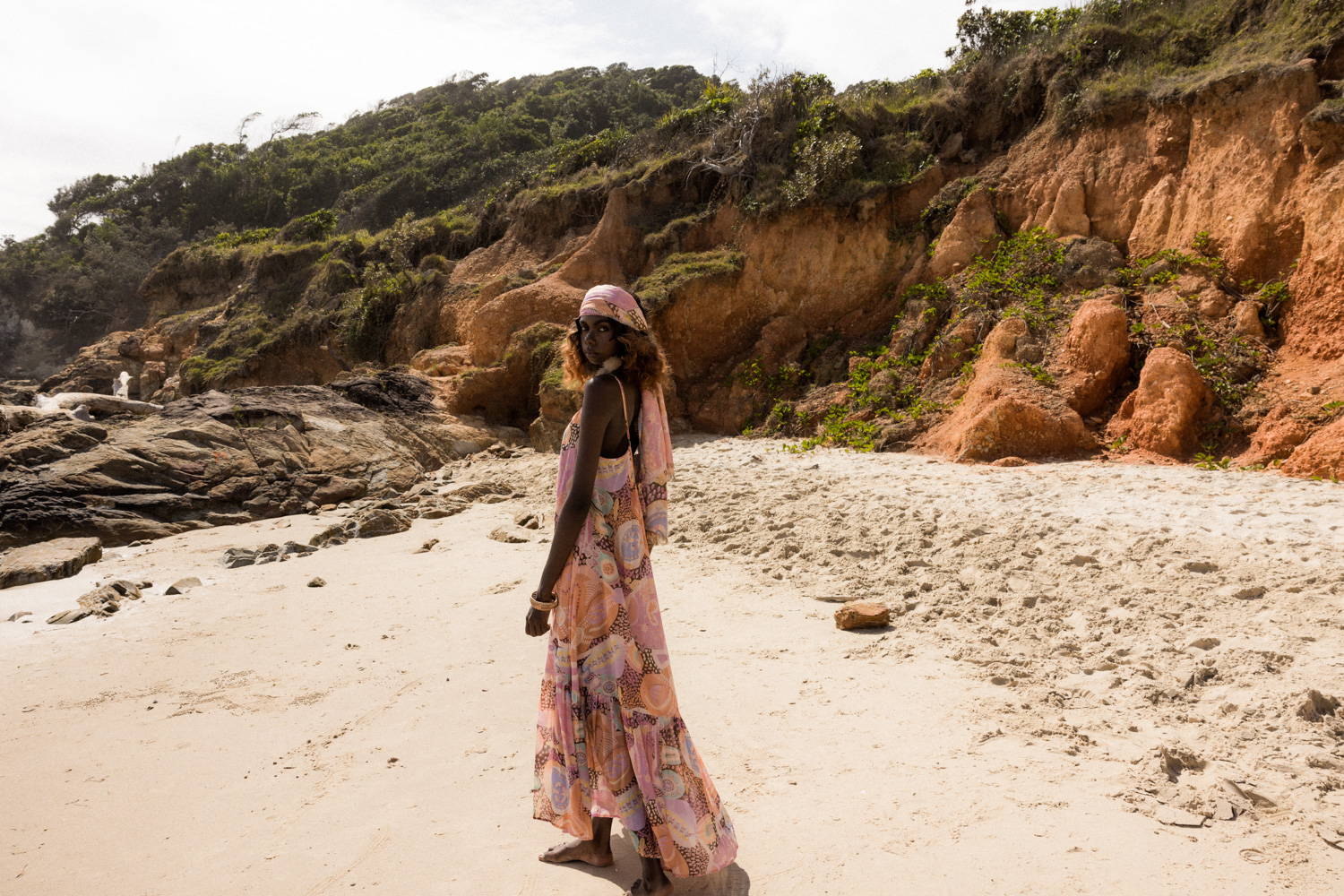 ---
---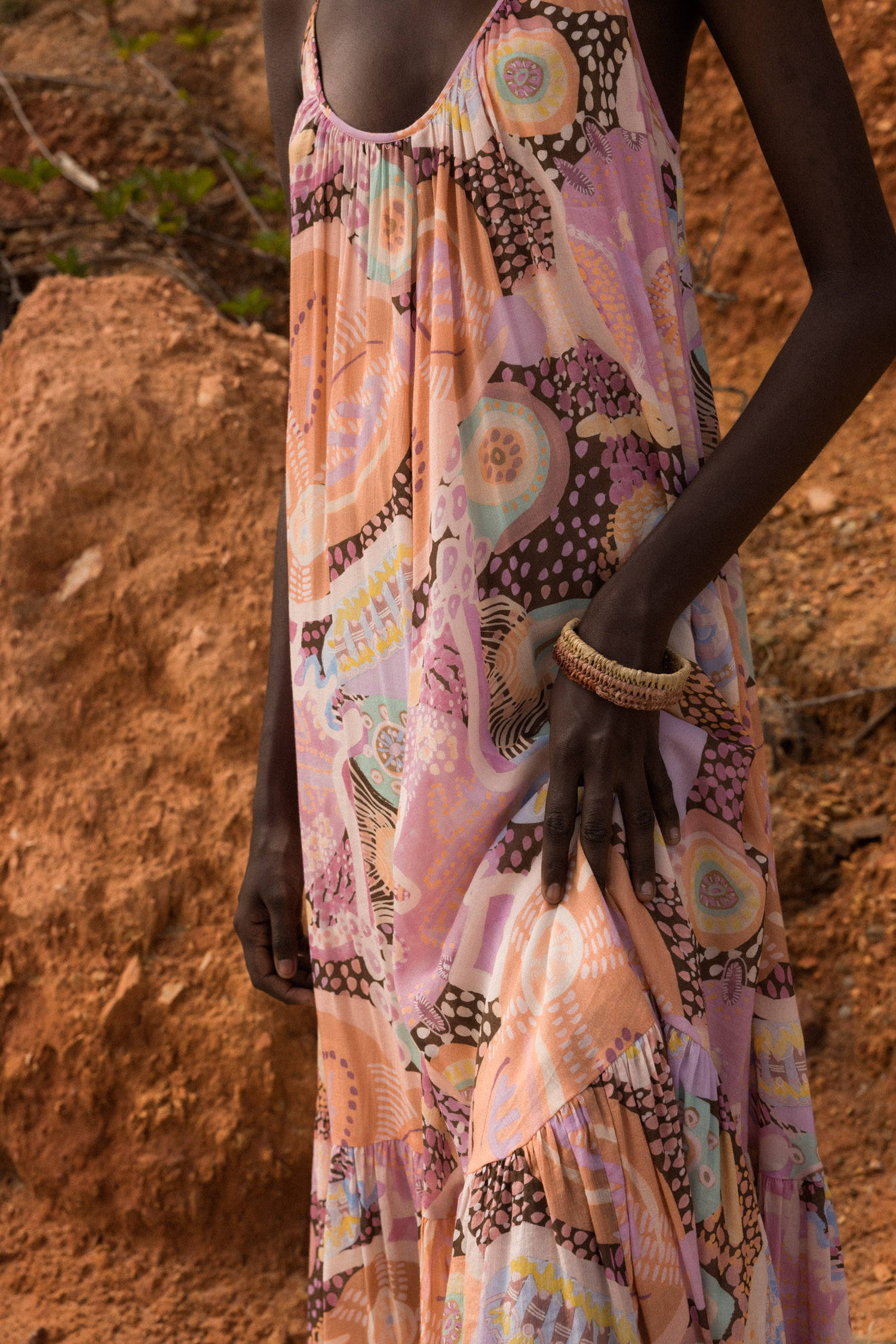 ---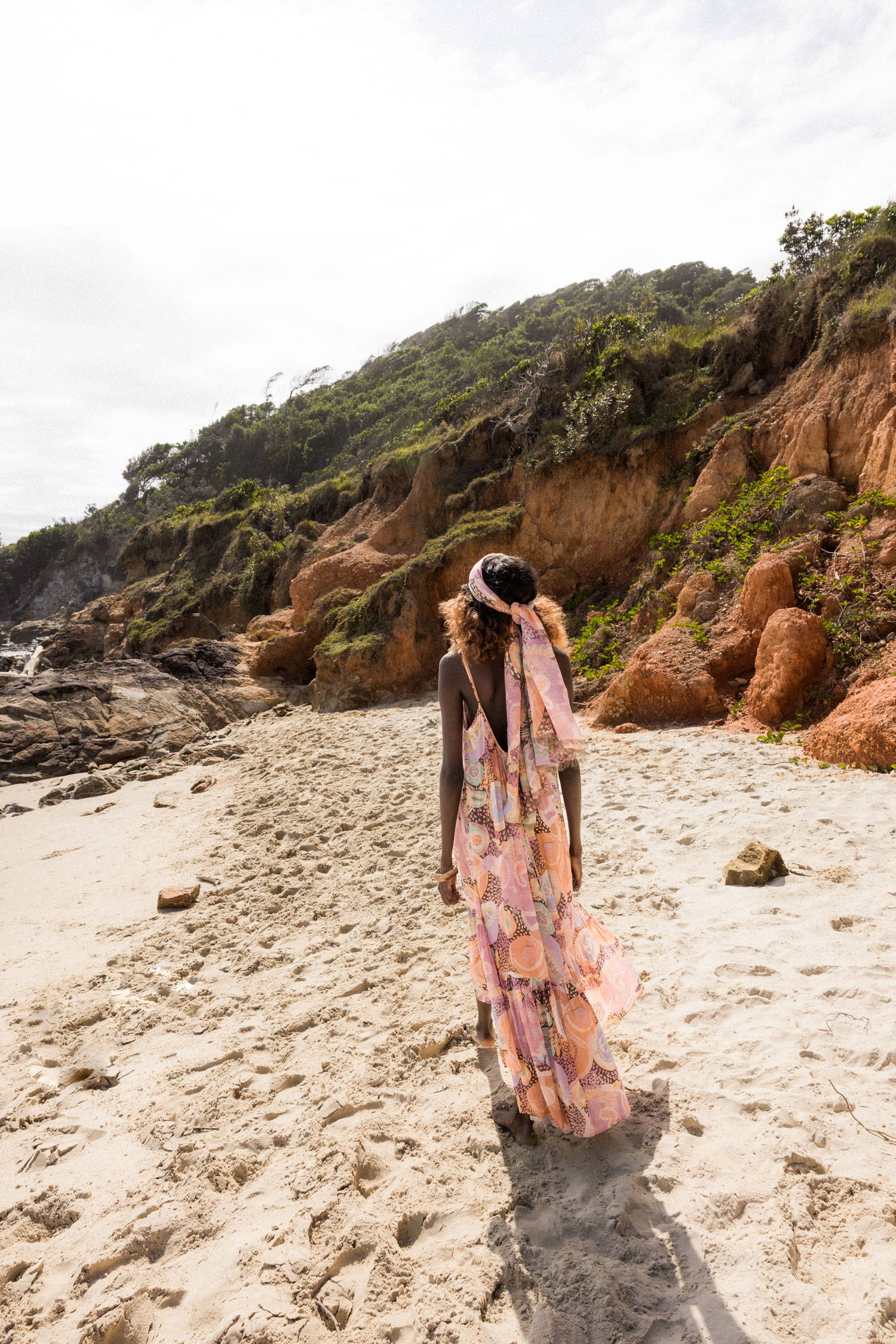 ---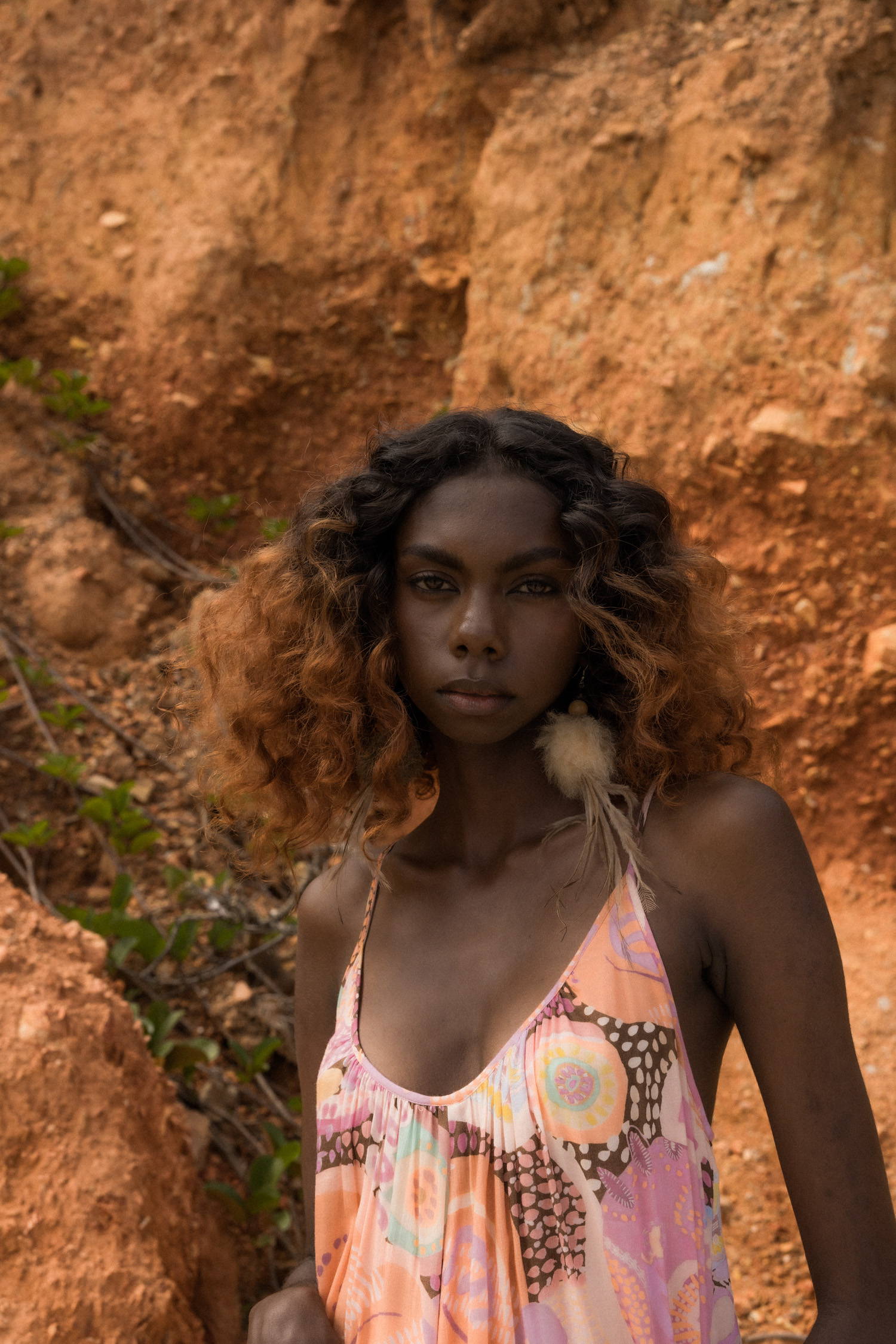 ---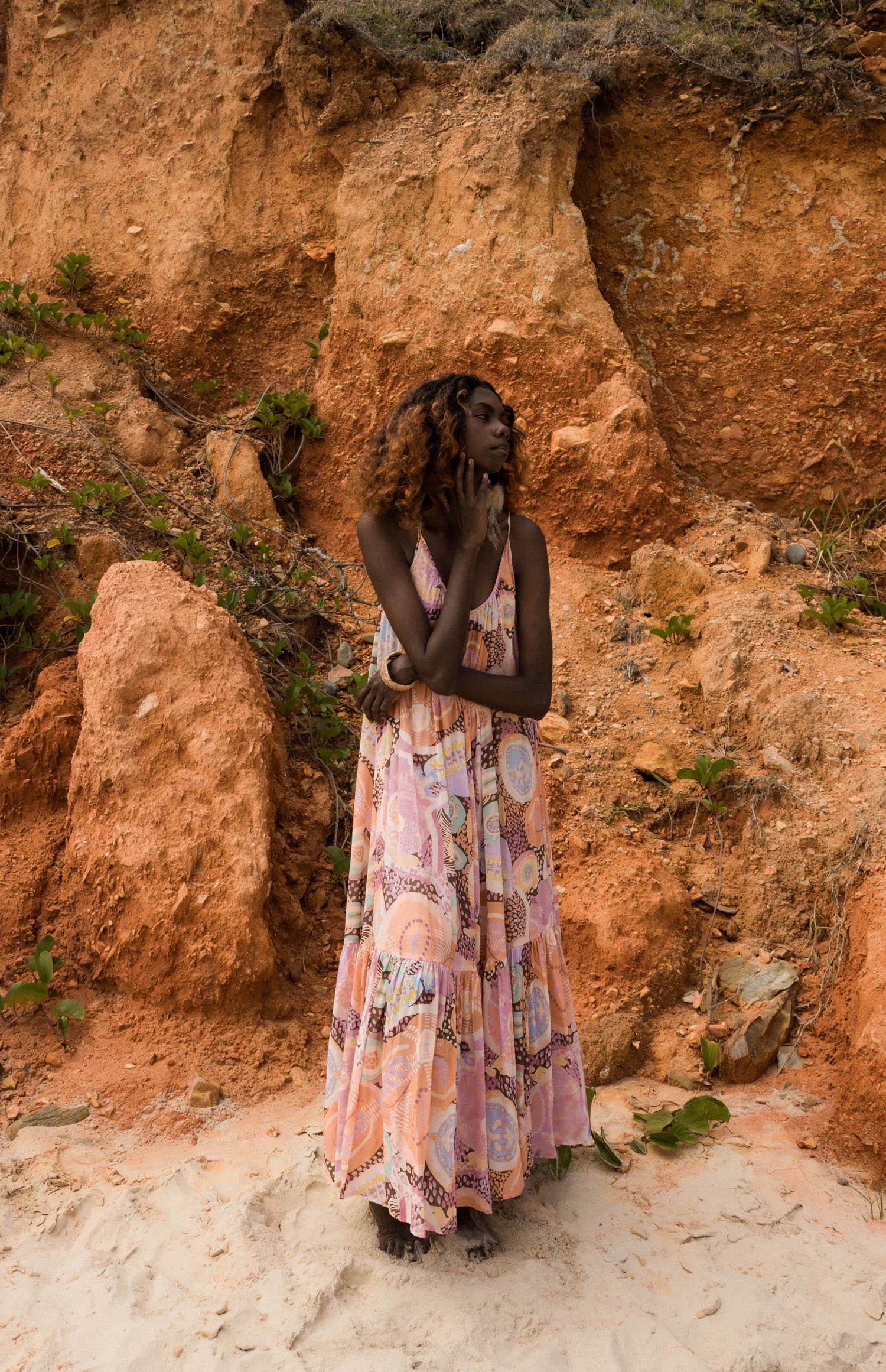 ---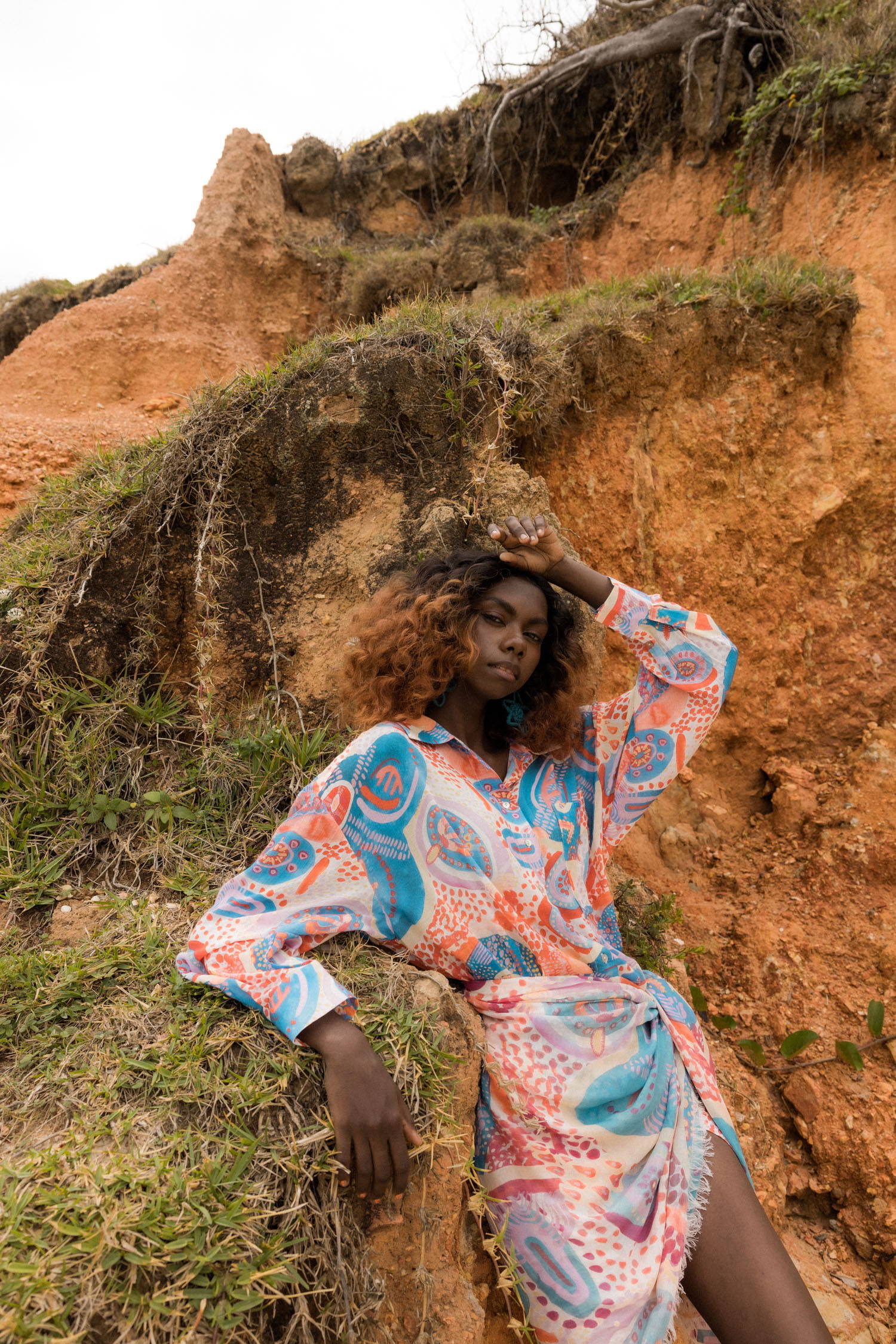 ---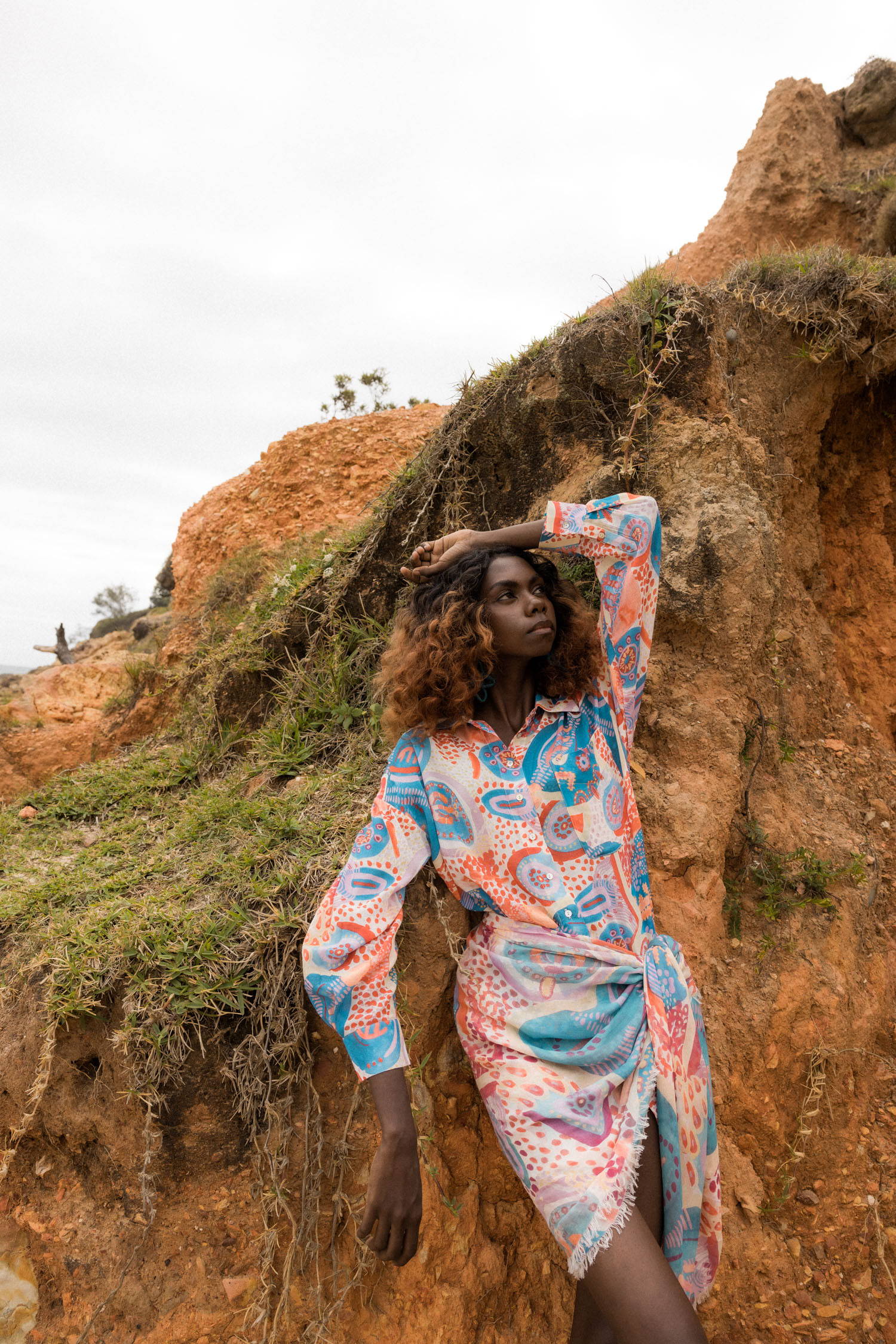 ---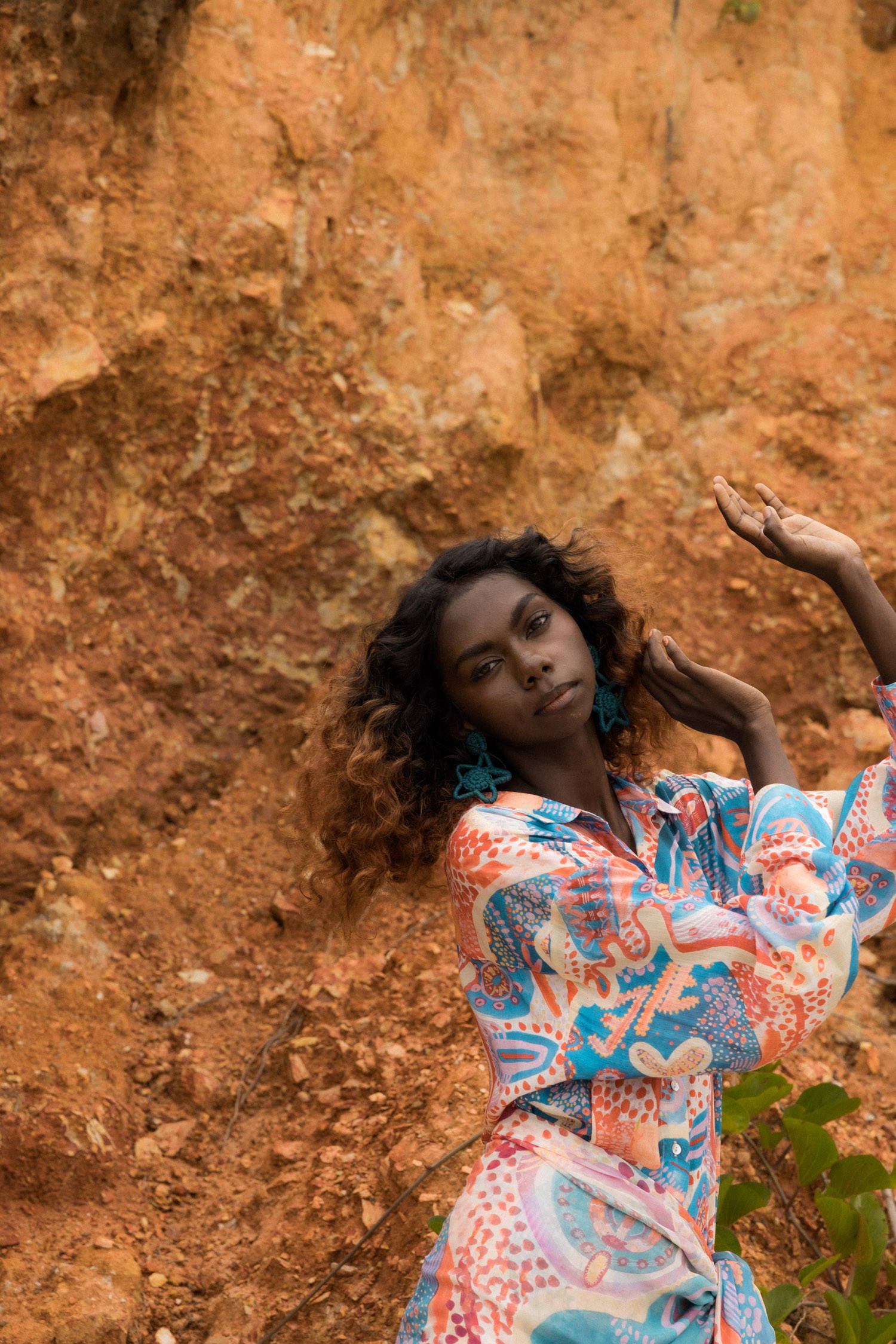 ---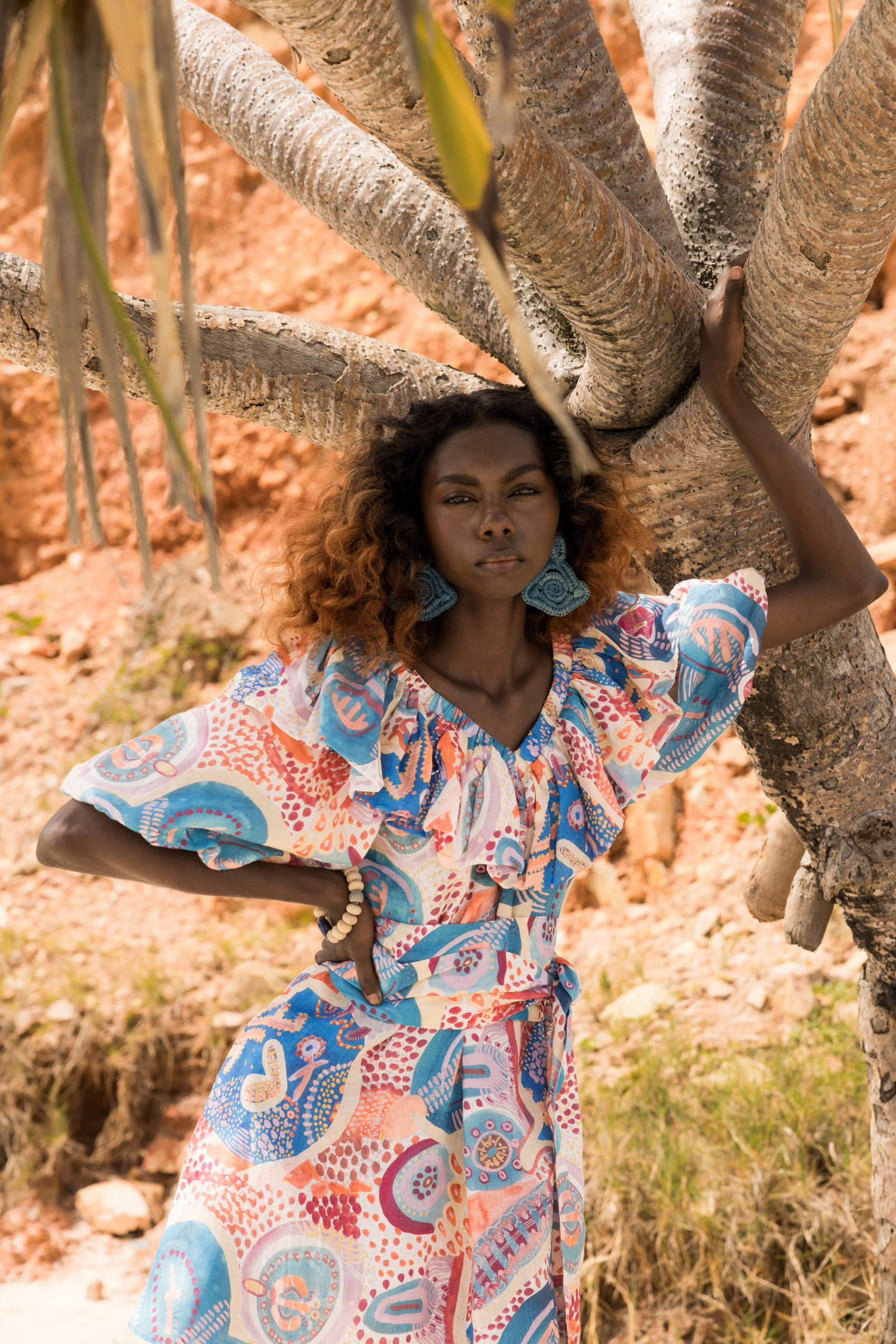 ---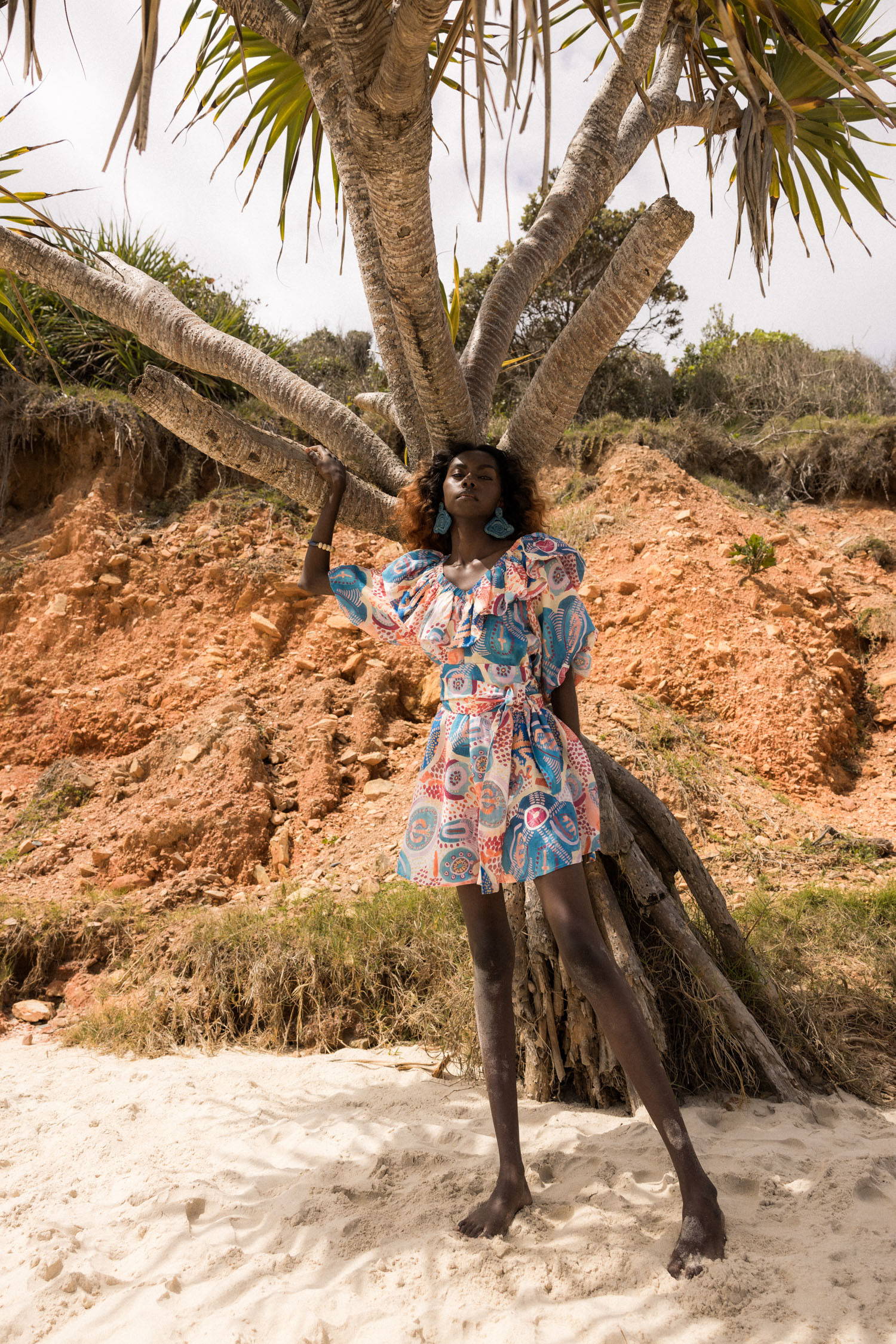 ---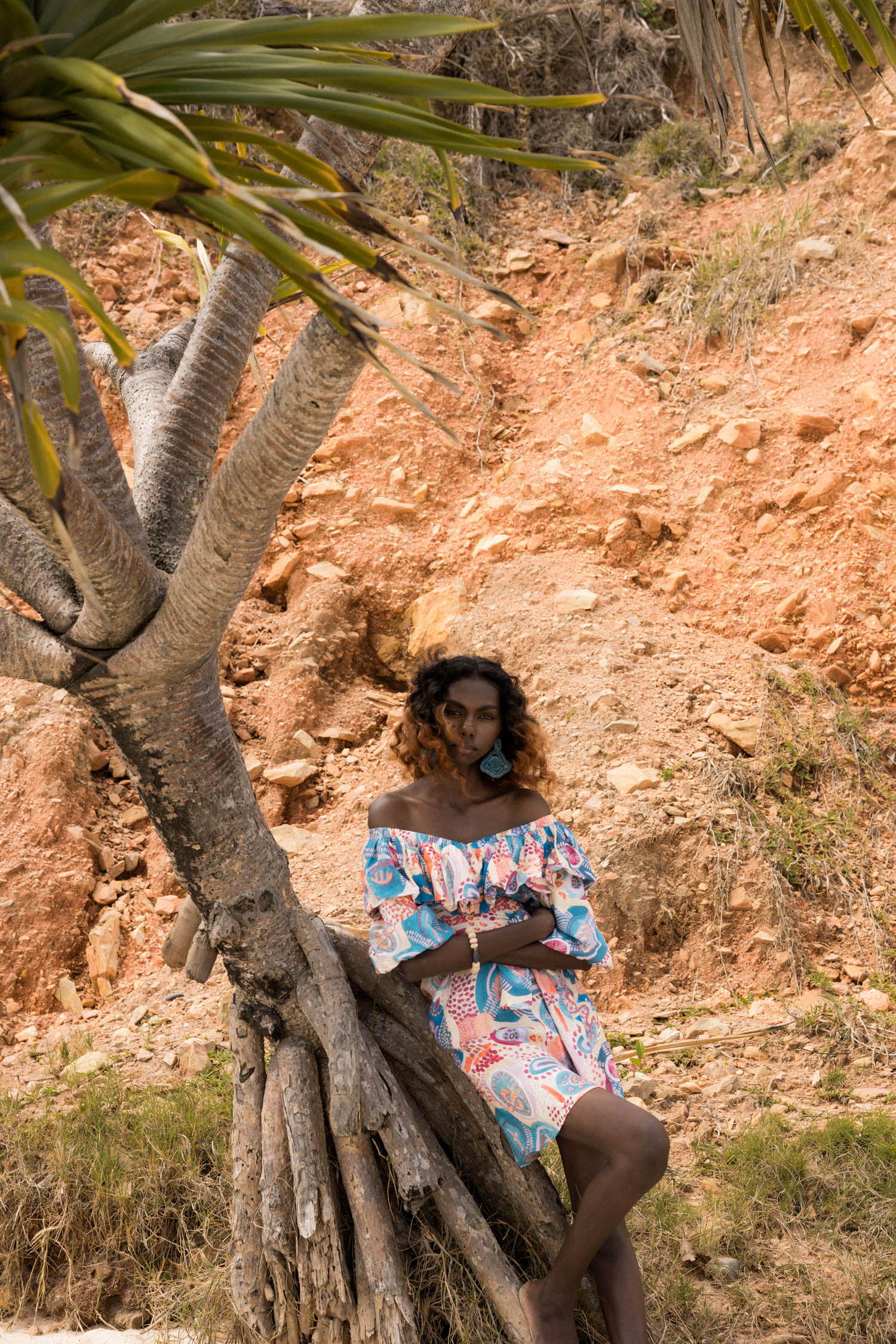 ---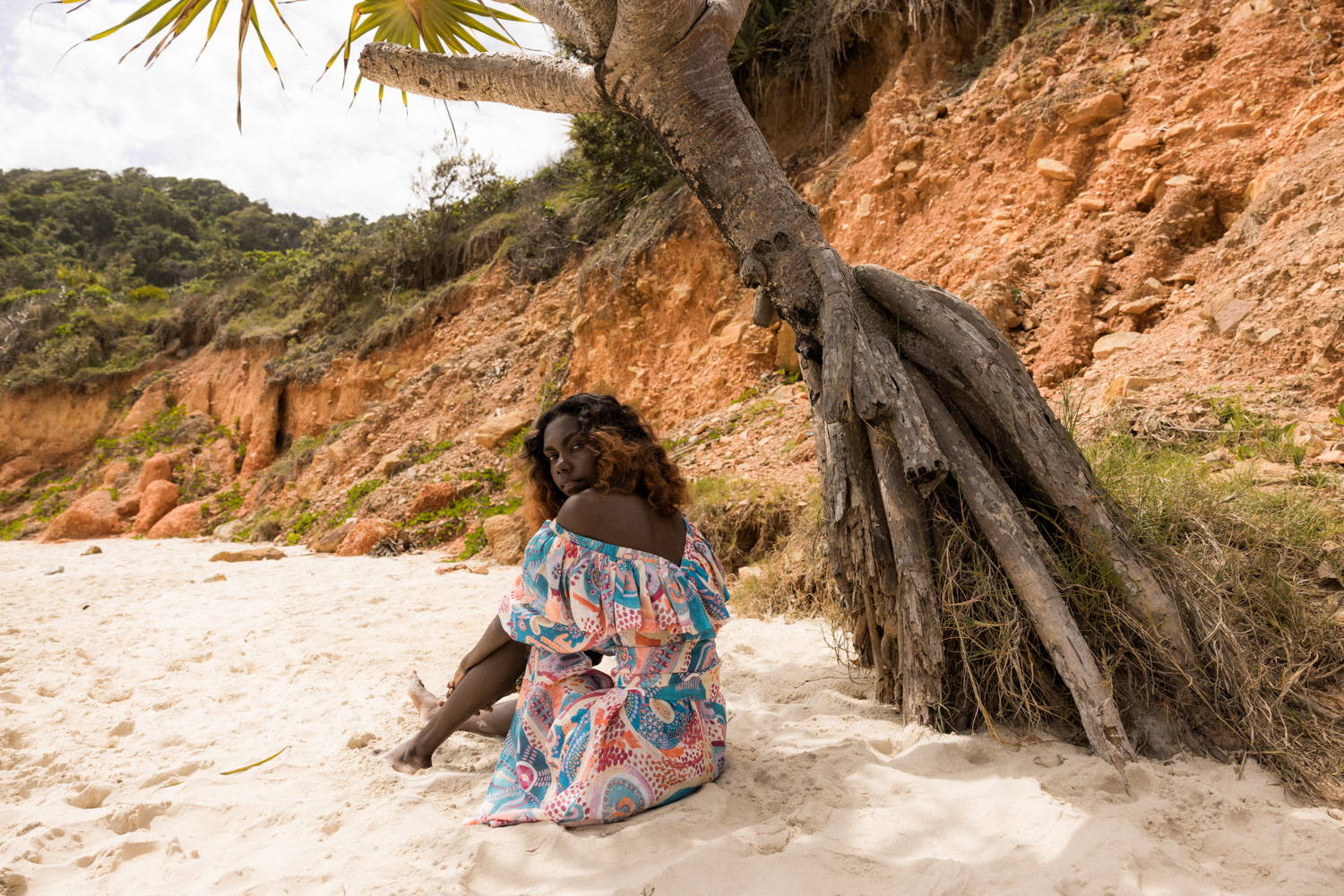 ---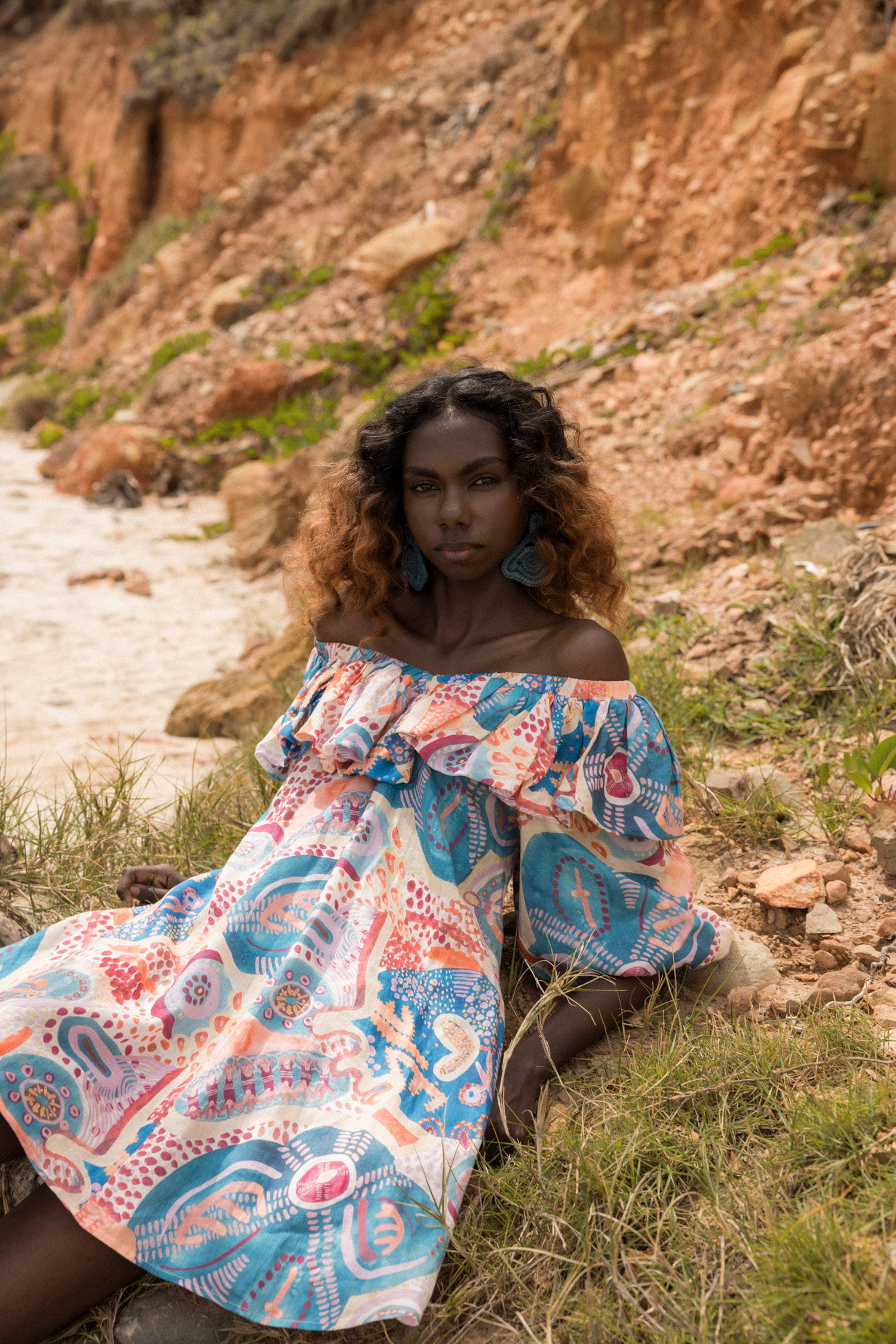 ---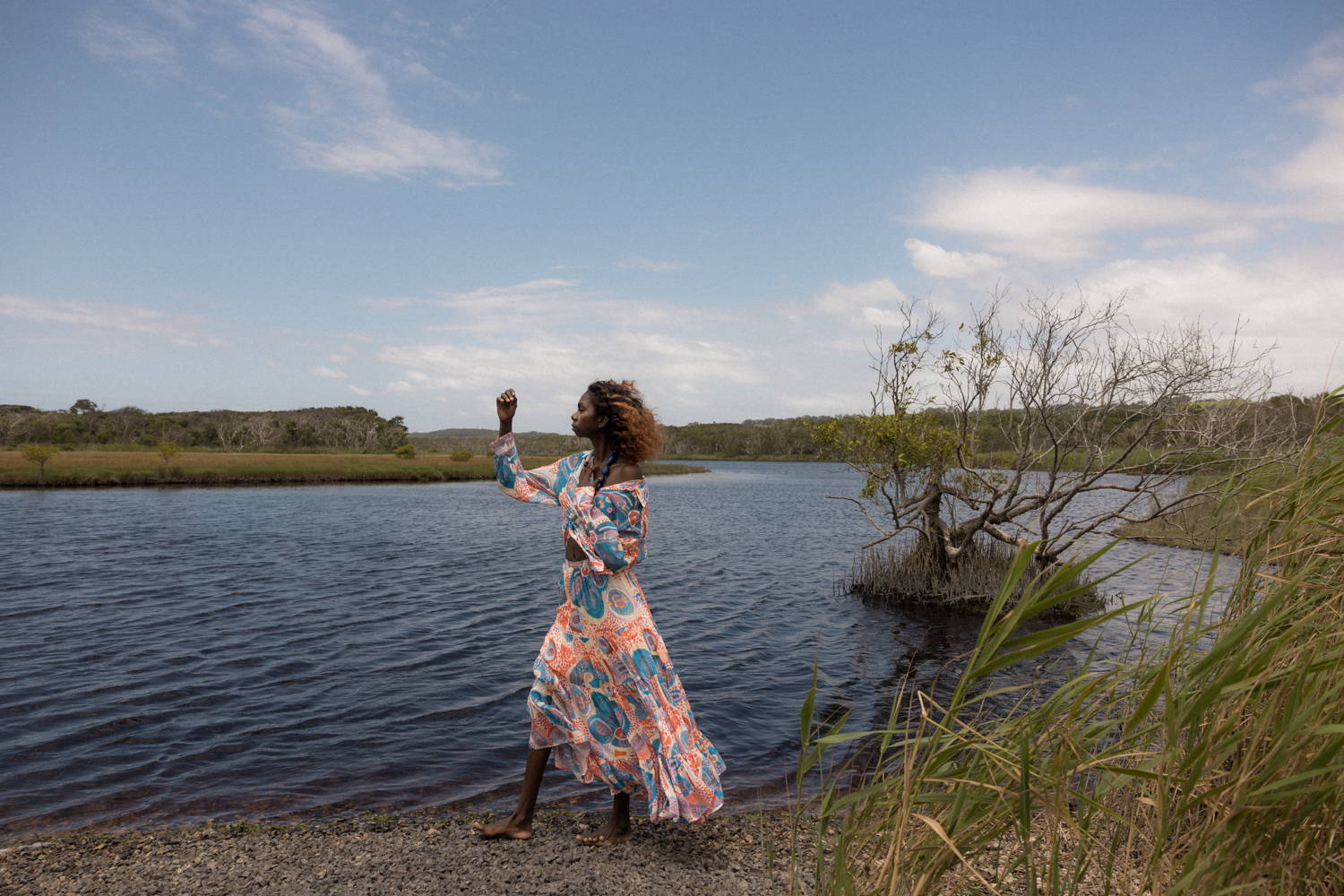 ---
---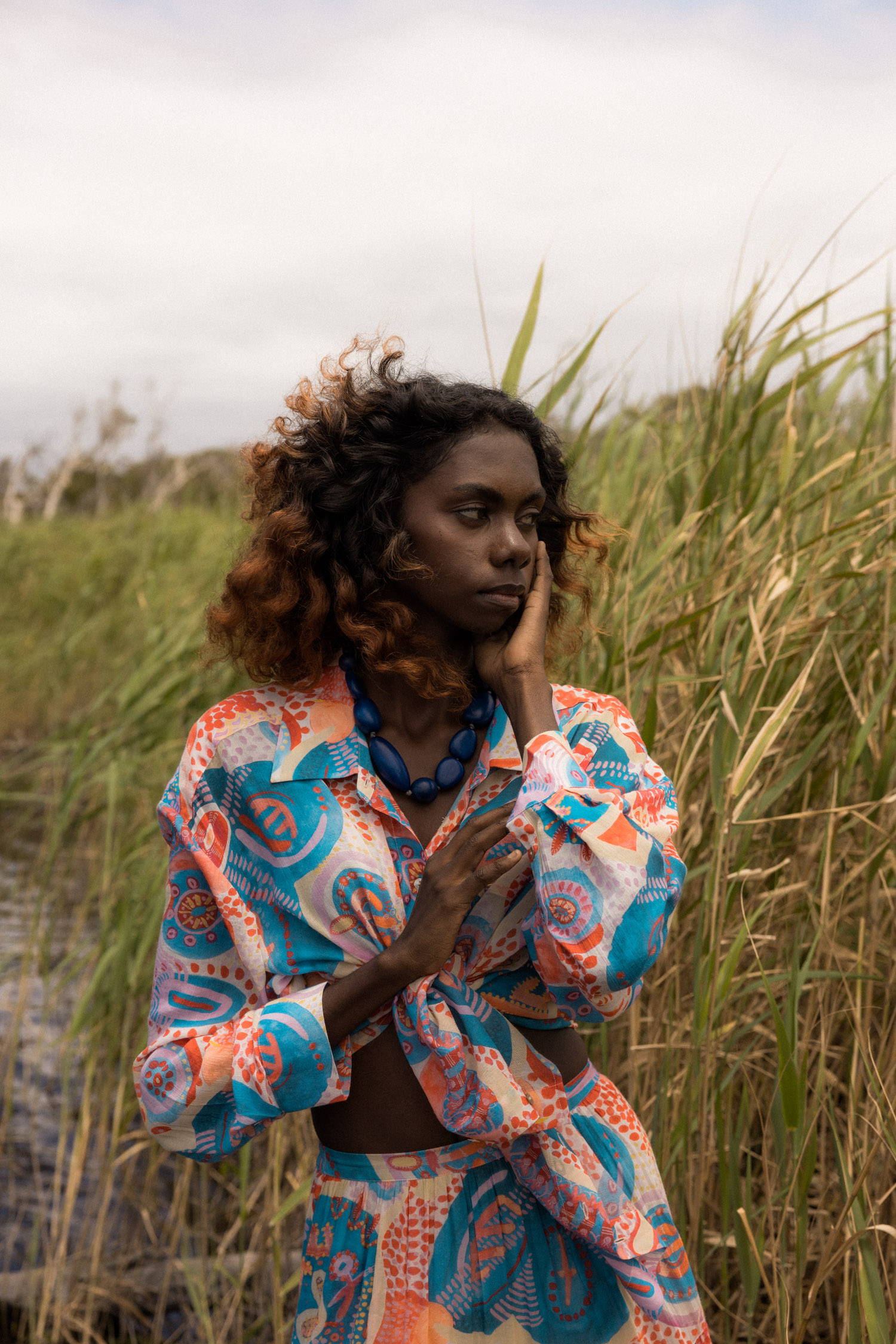 ---
---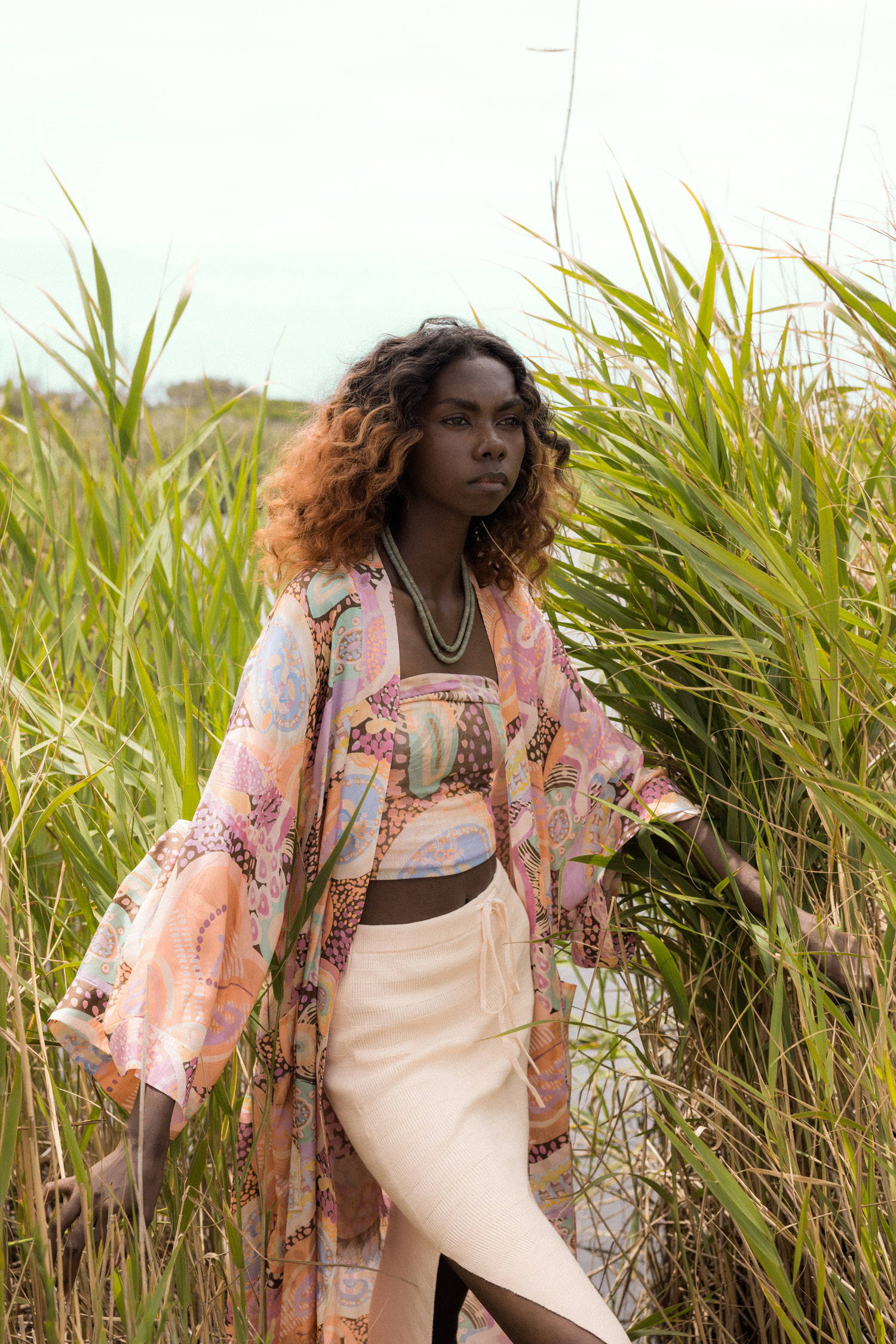 ---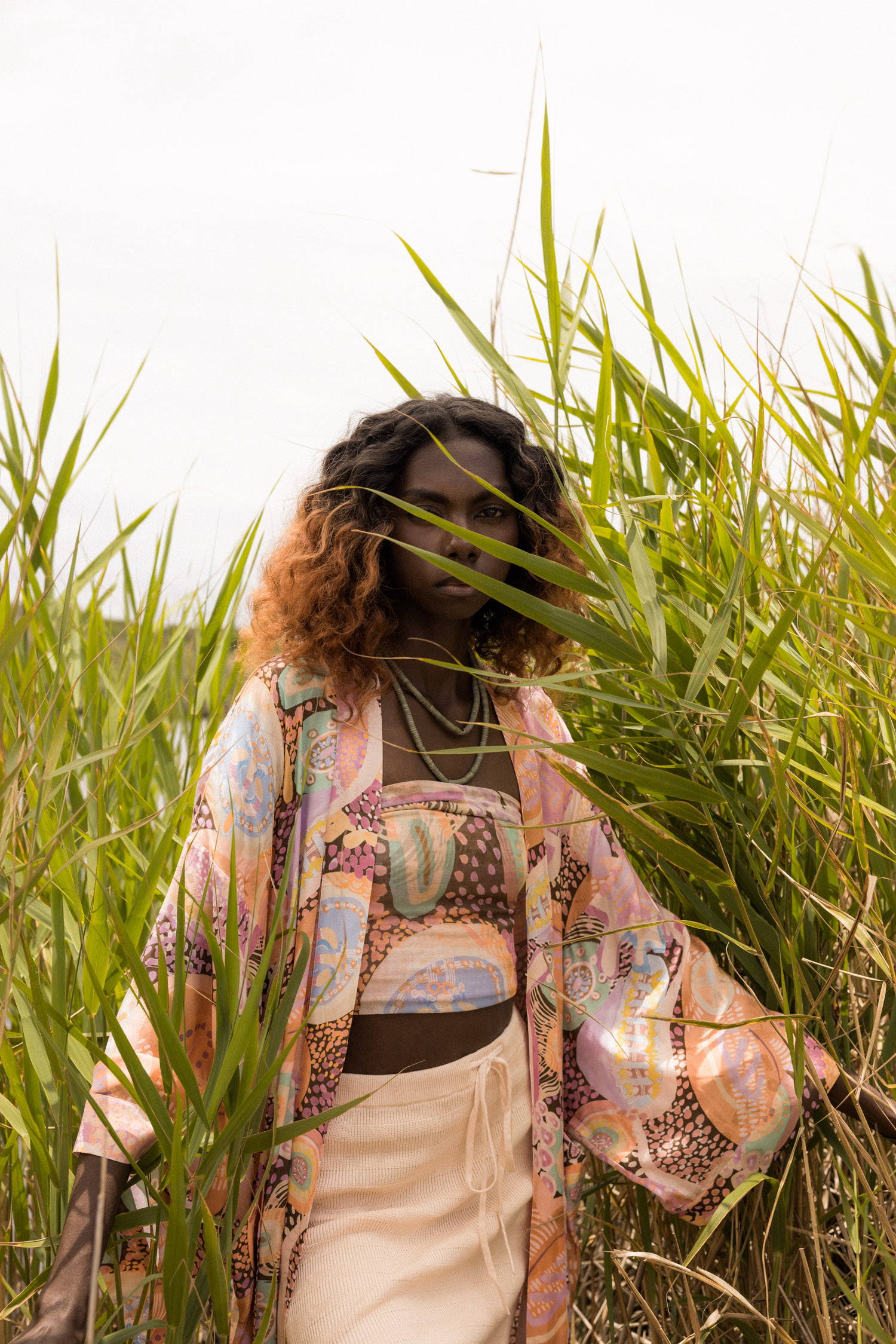 ---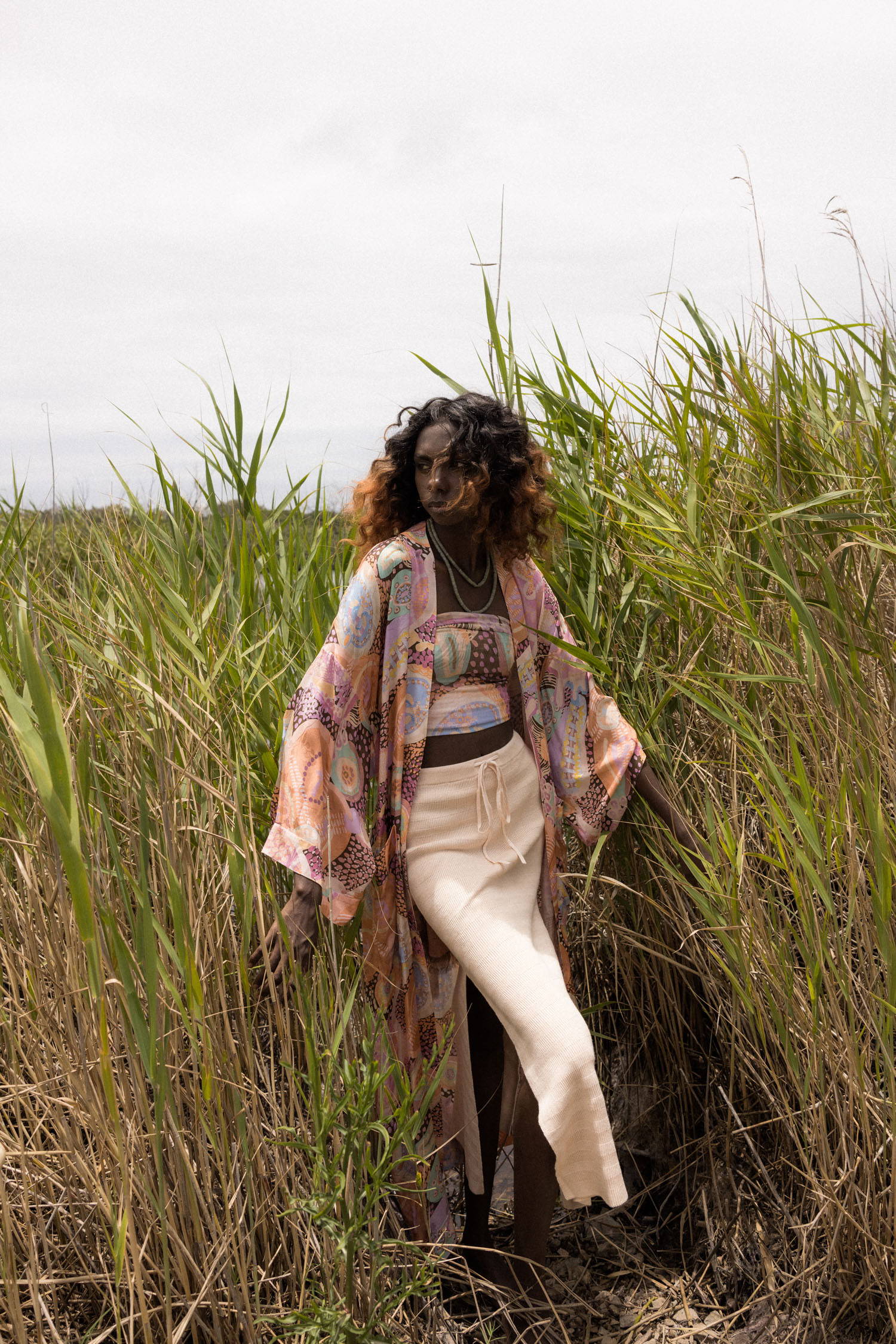 ---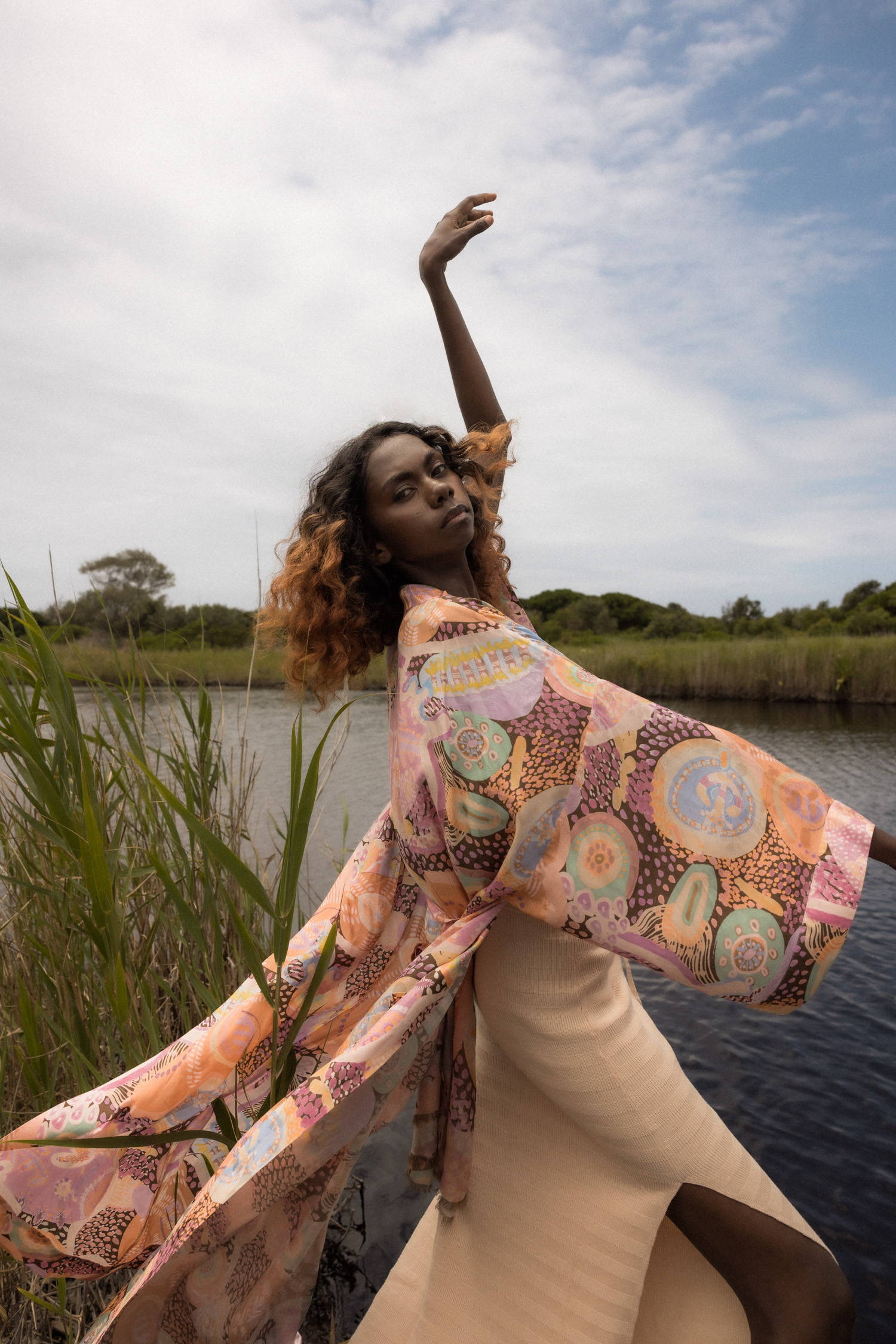 ---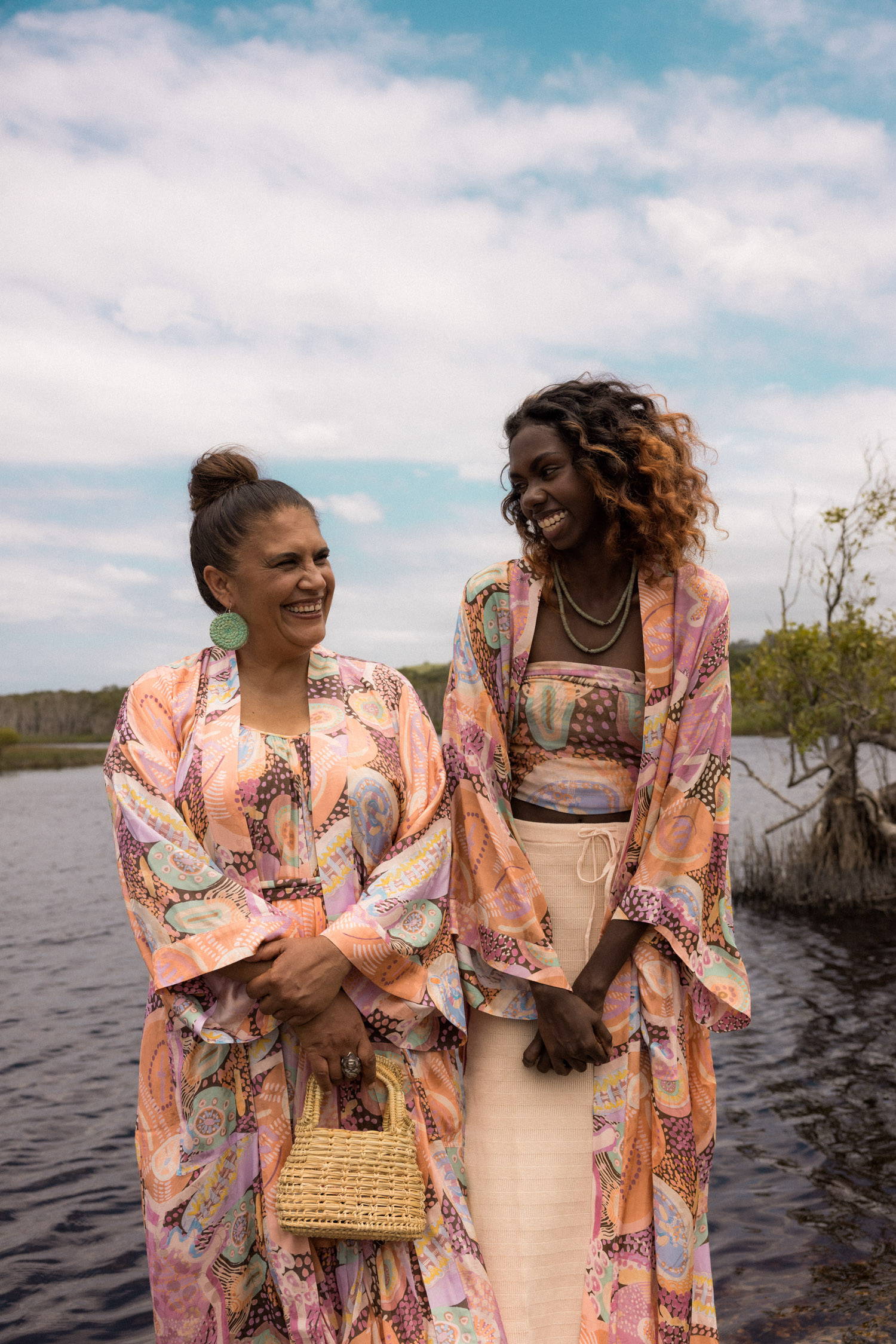 ---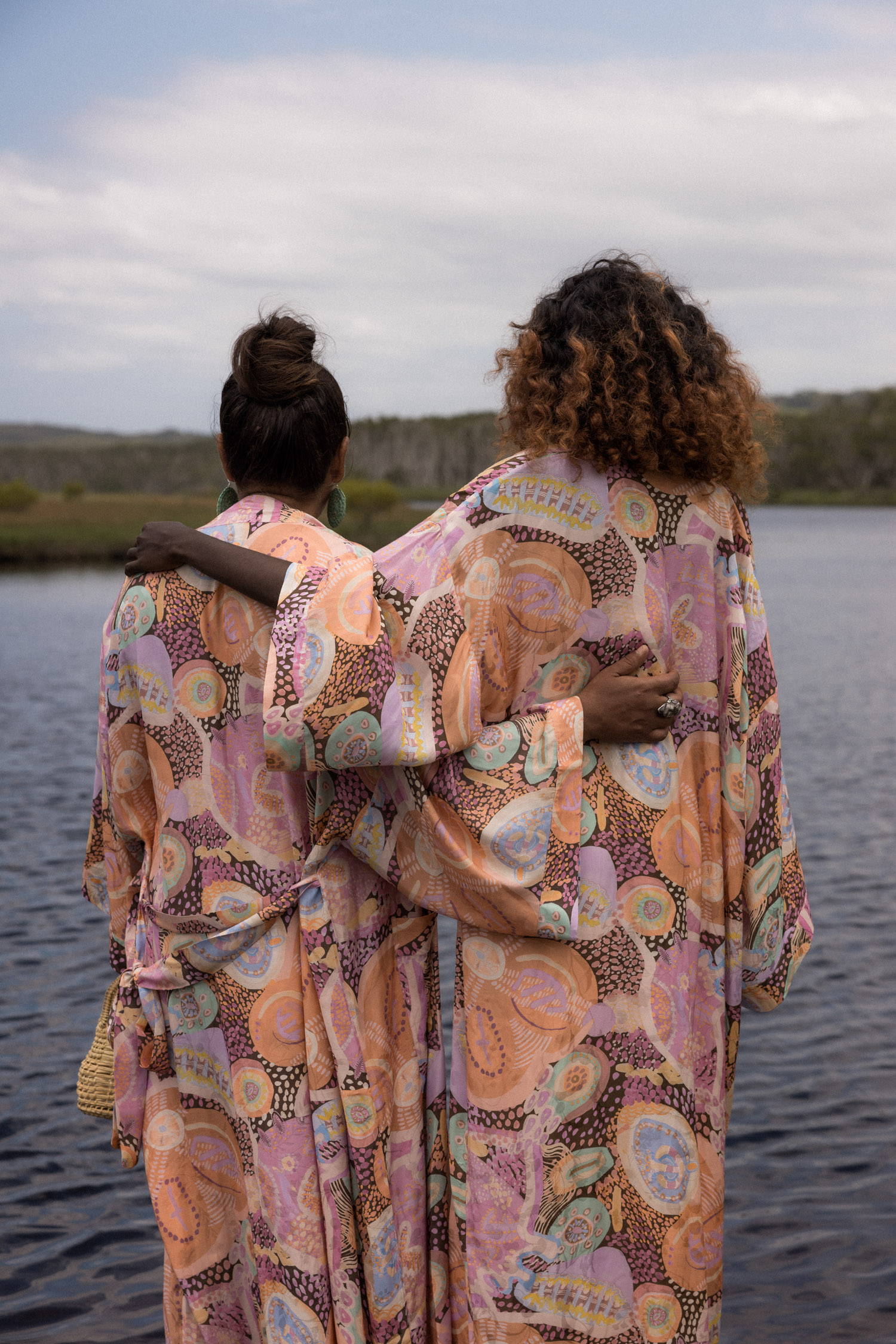 ---
A Beautiful Chaos.
Original artwork, watercolour on paper – reimagined in textile form.
By Kylie Caldwell.
'A contemplation in the dynamic fluctuations manifested
throughout my life. Old and new patterns emerge from
inevitable, enigmatic experiences. Affirmative perspectives
have led to a place of contentedness and fortitude. Life is
messy and ambiguous and colourful and miraculous,
a beautiful chaos'.
One of the biggest learnings during the first phase of our Reconciliation Action Plan is the way Community is intertwined, woven together and so connected. In the 'Reflect' phase of a RAP, this forming of meaningful relationships with our First Nations community is the first step in contributing to the wider Reconciliation movement within our Country. The friendship between Kylie and Spell blossomed after we'd had a very special Connected to Country tour with Kylie's husband, Ashley Moran. Ashley, a Bundjalung man and a Heritage Conservation Officer, took our team to visit significant sites within the Bundjalung Nation. Ashley said to our team, 'you know, I think you'd really get along with my wife…' and he certainly was not wrong!
Not long after, we discovered Kylie's incredible talents in weaving, jewellery-making, ceramics and finally the sensational artwork, A Beautiful Chaos, that would two-years later be central to our very special collaboration.
Kylie Caldwell is a proud Bundjalung Woman and a renowned multidisciplinary artist dedicated to sustaining and promoting First Nations arts and culture through her artistic innovation, but one of her true passions and dreams is to work with textiles.
The artwork featured in this collaboration, A Beautiful Chaos, is inspired by Kylie's culture and Country, Bundjalung. It explores the emergence of old and new patterns, and the discovery of beauty within life's chaos.
Kylie says 'The practice of creating this artwork was a process of unbridled release, unconsciously painting, to see if I let go of conscious thought and self what could it be. Taking away the expectations and to just be in the moment, to listen, to sit still, to be present in the calmness and chaos of life. Resulting in a detailed, moving, changing, transforming piece of work.'
The seven-piece capsule was creatively directed by Caldwell, from design to campaign. A shared love for fashion and art made the two-year process a joyful, truly collaborative experience, steeped in learning for us both and honouring Caldwell's cultural heritage.  
Kylie worked closely with our design team on the silhouettes (she loves a bold, 80's silhouette puff sleeve, which you see featured in the gorgeous mini dress!) and reworked the Pantones to bring a secondary colourway of the original artwork.
Spell x Kylie Caldwell launches next Wednesday, January 18th at 10am, exclusive to Spell (online, our Byron store and a very limited run will be available in our Sydney pop-up).
THE CAMPAIGN
Our campaign came together with a cross-section of incredible women that Kylie admires from near and far. Rising star, Cindy Rostron, journeyed to work with Kylie and our team. Behind the lens was First Nations Photographer, Marley Morgan, who also captured Kylie's Daughter, Mother and Aunt in a beautiful multigenerational family portrait for the collection (more of this to come!).
Muse Cindy Rostron
Photography Marley Morgan
Digital Operator Jeremiah Wolfe
Videography Kim Brown
Beauty Ashlea Penfold + Nalini Del Signore
Styling Cath Thorbecke + Ash Bakos
Production Holly Lirosi + Mel Carrero
Thank you to Crystalbrook Byron for our beautiful second location.